.
.
.
|
.

CONTACT
(607) 273-1312
Email:
soothesayer@usa.net
---
MEDIA CONTACT
Linda Strick,
Perfect P.R.
(310) 866-1168
Email:
perfectprforyou@gmail.com
---

Survive on your own terms
updated
2/10/2016

An extension of resource to complement solutions set forth in Linda's book "What Next?"
____________________
____________________
Personal
Insights:










THE SOOTHESAYER Internet Newsletter
Note 1: My co-author, Richard Spitzer, and I are happy to announce that our book, "Our Choice - Extinction or Evolution" has
been published!! ...for description click on book image -->
♦
♦
Note 2:Linda and co-author Richard Spitzer to be interviewed on Coast to Coast AM Radio, 10 - 12 PST Dec 12th
(1 - 3 am EST Wed).
♦♦♦♦♦♦♦♦♦.
♦♦
♦♦♦♦♦♦♦♦♦♦♦♦.
♦♦
Linda Schurman
Editor and Publisher
"There are more things in Heaven and Earth, Horatio, than are dreamt of in your philosophy."
.....from Hamlet by Shakespeare
♦♦
♦
December 2017
♦♦
Important Points of Reference (for astrologers):
Full Moon Dec. 3 at 11 degrees Gemini square Neptune (on the Ascendant/Descendant Axis of the chart of the U.S.), New Moon Dec. 18 at 26 degrees Sagittarius conjunct Saturn, square Chiron and trine Uranus, Ceres is conjunct the North Node Dec. 1, Jupiter is trine Neptune Dec. 2, Mercury goes retrograde Dec. 2 (through Dec. 22) conjunct Saturn and sextile Mars Dec.6 and is trine Uranus Dec.10 and will trine and sextile the Nodes , Mars goes into Scorpio Dec. 9 through Jan. 26 and will trine Neptune Dec. 27, Venus goes into Sagittarius Dec. 1 and is square Neptune Dec. 10and, and as it goes into 00 degrees Capricorn is conjunct Saturn Dec. 26, Saturn goes into Capricorn where it will transit until Dec. 17, 2020.
♦
♦
Saturn's Transit into Capricorn – The Illusions are Ending:
Capricorn, ruled by the planet Saturn, could be described as an extended and well- defined landscape of consequences. If you had an airborne view, you would observe nations filled with barriers, walls, structures, mansions reflecting concentrations of wealth and power alongside ghettoes of poverty and despair; societies' apartheids of racism, classism, religious tribalism, and, most of all, a message that our lives and our times contain limitations. Thus, the ensuing and darker outlook is that we must "hold on" to what we currently possess, even to the point of fighting wars, or we will be easily eliminated by the competition. In short, Capricorn is the "establishment" currently in power, in whatever form people perceive it manifests in the "real" world.
Since 2008, Pluto (power) has been transiting in Capricorn. It made a square with Uranus in Aries (revolution) from 2012 to 2015. This effect is lingering with us into the present time and has moved many human societies to "disestablish the establishment". In nations throughout the world, including here in the U.S., we have thrown out the establishment only to install a new establishment that is even more tyrannical, bigoted, polarizing, and threatening to democracy – shoring up "replacement" dictatorships like those in Turkey, Egypt, and Saudi Arabia. The terrible civil war in Syria continues. Revolutions do not have a good track record through the annals of history as we look back at the French Revolution, the Russian Revolution, and the Chinese Revolution, whose participants were known for starving or executing tens of millions of people, many even turning on their own revolutionaries.
Capricorn is an earth sign, encompassing the face of our planet and all that resides beneath the surface. Your airborne view would show pollution that has not been present since about 6 million years ago during the time when multiple volcanoes erupted and destroyed much of the life on earth. According to global scientists, the level of carbon gasses measured in our atmosphere now has not been present in more than 800,00 years. For the very first time, life on earth has to confront the human- created specter of nuclear proliferation in our air, in our oceans and waterways.
Climate change has recently been attributed to be behind three giant hurricanes that hit the US East Coast alongside the largest fire storms to ever hit the states of Washington, Oregon, and most profoundly, California. Island nations all over the world are being flooded with rising oceans coming from melting of glaciers in the arctic and on mountains. The deserts of Australia, No. Africa the American Southwest, and the Middle East are heating up to life-threatening levels.
An article was posted on Common Dreams.org on November 13th entitled "Over 15,000 Scientists Just Issued a 'Second Notice' to Humanity. Can We Listen Now?" by Andrea Germanos. She writes: "The new warning was published Monday in the international journal Bioscience, and marks an update to the 'world Scientists' Warning to Humanity' issued by nearly 1700 leading scientists 25 years ago." She goes on to report: "Taking a numerical look at how some of the threats have grown since 1992, the scientists note that there's been a 26.1 percent loss in fresh water available per capita; a 75.3 percent increase in the number of 'dead zones'; a 62.1 percent increase in CO2 emissions per year; and 35.5 percent rise in the human population." The article discusses solutions and goes on to say: "Among the steps that could be taken to prevent catastrophe are promoting plant-based diets; reducing wealth inequality; stopping conversions of forests and grasslands; government interventions to rein in biodiversity loss via poaching and illicit trade; and 'massively adopting renewable energy sources' while phasing out fossil fuel subsidies."
As Saturn's transit into its own sign manifests, it will join Jupiter (Dec. 2019) in Capricorn and Saturn will conjunct Pluto in this sign in January of 2020. Saturn in Capricorn has usually coincided with economic recessions and depressions that frequently engulf many nations throughout the world. Harsh realities will be revealed and many powerful people's nefarious and illegal activities will be exposed.
The great conjunction of Jupiter and Saturn in Aquarius will take place in Dec. of 2020, beginning a reversal of the tides in our social, economic, and political thinking.
Capricorn at its best:
This all sounds gloomy, painful, and devoid of hope. On the contrary, these transits may elevate people of conscience, who have real solutions, who provide new directions, and who generate real inspiration. Pres. John. F. Kennedy and Rev. Martin Luther King, Jr (a Capricorn) rose under Saturn's transit in this sign in the early 1960s. When Kennedy was elected, the Berlin Wall was erected, dividing Eastern and Western Germany. When Saturn returned to this sign in late 1988 – early 1991, the Berlin Wall Went down and reunited the nation. This transit and its powerful conjunctions may very well transform our economy, our culture, and a new sense of what really needs to be done to save ourselves and life on earth. Capricorn's famous ambition can be selfish or generous, infused with "entitlement" or a willingness to share abundance with all humankind within carefully examined political and economic systems and structures that will work over long periods of time.
In my opinion, the most important event in human history would be a great shift – new frameworks of consciousness enabling people to see through the current tides of fear, hate, tribalism, and denial of truths that are propelling us toward a mass extinction of life on earth.
The Economy:
The current attempt for the Republicans to pass a "tax cut" bill that would, among other things, eliminate the estate tax for billionaires, cut the tax on corporations down to 20%, eliminate tax breaks for the middle class like those on real estate, and force graduate students to pay taxes on their small incomes they generate by teaching classes and working in labs, etc. Published on Common Dreams.org Nov. 17, 2017 is an article by Jake Johnson entitled "All Out Class War: GOP Bill Cuts Taxes for Private Jet Owners, Hikes Taxes on Students". The author states: "Increasing taxes on those already drowning in student loan debt to give the rich a tax break is denounced as 'the height of Republican insanity.'" I recommend you read the whole article which thoroughly reveals what is currently in this bill. What is also notable about this proposed piece of legislation is what is "missing". There are still no penalties or restrictions placed on the very rich who offshore their wealth to the Cayman Islands and other such tax havens or anything resembling a penalty for offshoring labor to foreign nations.
Most leading economists point out that the gigantic budget deficits imposed by this bill would force the government to eliminate or severely cut Medicare and Medicaid within a few years and put a stop to any infrastructure projects around the nation previously proposed. If the elimination of the Obamacare mandate is instituted, millions of people would lose their access to health insurance. Economist Lawrence Summers in a recent interview said: "People will die."
The highly celebrated economic growth and highs on Wall Street disguise the fact that a large portion of the population in this nation are financing their purchases with what is now the biggest personal credit card debt in U.S. history. We are experiencing the lowest savings recorded for the American public since 1900! The Federal Debt in this nation is now at approximately 106% of GDP. In addition, the economists and many finance people on Wall Street state that most corporations would not use the extra money from their tax cuts to hire workers, but would, instead, spend more on automation (eliminating jobs), their stock holders' benefits, and salaries for the higher-ups.
Interestingly, 400 of the wealthiest individuals in the US sent letters to Congress instructing them NOT to lower their taxes. These people are intelligent enough and care enough about their country to know that when you destroy the lives of the majority of the population in a nation, there will eventually be terrible consequences for everyone. However, Wall Street is enjoying all-time highs in the financial markets resting on the promise of these tax cuts, defying all the other indicators that we should be having a 'correction" in the stock market. With Mercury conjunct Saturn early this month, you can count on outrage among the populace and warring factions in the congress concerning this bill. By Dec. 22nd, Mercury goes direct and we will know what will or will not be passed.
It has been reported that Meredith Corp., with financing from the Koch brothers, is buying Time, Inc., publisher of People, Time and Sports Illustrated. This reflects more mergers and acquisitions that further concentrates power in the hands of the global Cartel. In this case, it is the media.
Pres. Trump's appointee to the FCC has issued a statement that he will abolish Net Neutrality. This would de-democratize the internet leaving the corporate giants the ability to abolish or minimize all sites or newsletters online they do not financially want or like, hurting small businesses and effecting the economy. I suggest all of you reading this newsletter to protest this in any way possible. There is currently an upheaval in the Consumer Protection Financial Board as to who will be in charge. A federal judge has ruled in favor of Pres. Trump's appointee. Government agencies set up to protect "the people" are being shredded by this administration. The State Department, headed up by Secretary Rex Tillerson has not even been fully staffed.
The transit of Saturn this month usually coincides with corrections in the stock market and the beginning of economic recessions. Astrology is a subject that examines cycles and their ensuing tendencies to play out historically in given ways that have occurred in the past. However, human interference can alter these tendencies and the concentration of wealth and power in a tiny fraction of the population has historically never existed before to this extent. Millions of people who have been displaced financially in this population are being ignored. If you are homeless or in a shelter, you are no longer "counted" unemployed, or even present. If your job was lost and your unemployment has run out, you are no longer counted as being unemployed. If you are in the current "gig" economy which is temporary, you are counted as being "employed." The "bubble" that surrounds this so called "great economy" may break this month, but the control exercised by the mega-rich and powerful will likely continue.
Paradise Lost:
Just when we thought the "Panama Papers" exposed how the mega-rich offshore their billions to tax havens abroad, a treasure trove of 13.4 million financial documents has been released, referred to as the "Paradise Papers" dating to the 1950s from private financial firms and is revealing how the wealthy all over the world escape taxation and accounts for about $10 Trillion in financial transactions. Many prominent names are on this list, such as Queen Elizabeth II, Rex Tillerson, our current Secretary of State, Penny Pritzker, Commerce Secretary under Pres. Obama, Bono, Madonna, Keira Knightly, and Lewis Hamilton. We need to note, that these transactions are "legal," which would make us aware how the Congress has been busy passing laws through the years, to make it so. Now, as mentioned above, the so-called "Tax Reform" bill wants to reduce the estate tax on multimillionaires and taxes on corporations, which would, without question, "bust the budget" for a future that would eat into public education (which is financed by property taxes in local municipalities which currently is a federal tax deduction that this bill would eliminate), Medicare and Medicaid by creating enormous deficits. We are presently the number one most indebted nation in the world, followed by Japan and China.
This month's Saturn will reach the famous Galactic Center, associated with major financial market corrections. Mercury goes retrograde Dec. 2nd through 22nd, conjunct Saturn and then square Neptune. This points to markets that do not know where they are going. Will we continue the madness or will there be a "Paradise Lost?" We shall see.
Scandals and exposures:
The recent transit of Jupiter in Scorpio which will be with us through Nov. 8, 2018 will be joined by Mars going into Scorpio Dec. 9 through Jan. 26, 2018. Sexual harassment scandals involving Hollywood moguls, politicians and journalists have swept the headlines and shocked many of us, even in this crazy era. The old Bill Clinton scandals are being excavated. There is more to come this month and into January and few will be spared, including the president himself.
Trump's planetary support is fading this month and this Mars transit will likely bring out his treatment of women (already exposed in the Access Hollywood tapes that emerged in Oct. 2016). In addition, the Mueller investigation will take on major proportions, moving in on Trump's associations with Russia and Putin. Money laundering on Trump's part in years gone by for Russian Oligarchs, and his shady financial ties with this nation will likely be exposed. Has he actually lied about all this, or just covered it up? Has this nation forgotten that dictator Vladimir Putin and Russia are not our friends? We can no longer doubt Russian hackers influenced the 2016 election. I am of the opinion that Hillary Clinton would have lost anyway, but we cannot ignore this vulnerability that would threaten our election system. The pressure burner is being turned up on the president, whose mental stability has been called widely into question.
War & Peace:
Last month, No. Korea unleashed another rocket that is one step further to reaching the coast of the US. Concerns are rising about Pres. Trump's ability to handle this situation with any degree of care and sanity. Pres. Trump has continued to embrace hateful narratives and is playing to his support from far-right white supremacists. The dangers are escalating.
Good News:
I am a believer in the truth, no matter how shocking or difficult, coming out into the open. This month's transits are revealing things most of us may or may not want to know, but we cannot correct our course and save ourselves as a nation unless we know what has happened to bring us to this point. It may seem overwhelming to many, but we now have the chance to wake up, protest, and, most of all, vote for people who have a sincere interest in our interests.
Other Nations:
Saudi Arabia, under the new Crown Prince, has gotten a lot of publicity lately, especially their ongoing war in the region with Iran, targeting any Shia nation that has alliances with them. I have been predicting in this newsletter for many years that the concentration of planets in Capricorn and the transit of Uranus in Aries highlighted this nation's chart and they would have to launch dramatic changes in the direction they take or suffer internal chaos. Their chart has a "double Capricorn" signature. Saturn is going into Capricorn this month until Dec. 2020 and the Capricorn lineup in 2019 – 2020 will cause political and economic "earthquakes" in this nation.
Germany has seen an upset in their government with the party opposed to Prime Minister Angela Merkel recently gaining power in their parliament. This is widely felt to be a reaction to her policy of allowing large numbers of Syrians to immigrate into the country. The next three years will be tough on this nation and on Merkel whose Cardinal Axis is hit by the Saturn transit.
The European Union will struggle to try to stay together, but austerity in nations such as Greece, Italy, Spain and Portugal will threaten the ties that bind.
Russia and many eastern European nations will be very troubled for the next three years as Saturn returns to the position it was in when the Soviet Union collapsed, the Berlin Wall came down, and economies throughout these regions sank.
Tectonic Events and Mother Nature:
The transit of Saturn in Capricorn will likely coincide with an increase in earthquakes of severity within the three- year period it is in this sign. As it goes into Capricorn on Dec. 20th, it will conjunct the Winter solstice Sun, pointing to a cycle of noticeable earth changes, especially in the designated "Ring of Fire' zones in the Pacific. Last month, a large volcano erupted in Bali, causing mass evacuations of the population there. With Mercury retrograde until Dec. 22, I would advise caution while traveling. The Mars in Scorpio transit usually coincides with stormy weather in the U.S.
Final Thoughts:
As the Holiday Season is upon us, I am always reminded of the tradition of light, hope, and revelation that accompanies this time of year in a multitude of religious traditions. At the darkest hour, on the Winter Solstice, we know that days lie ahead that will increase the light; thus, the lights of Hanukkah and Christmas that inspire us through the cold Winter nights until the Spring returns.
These are challenging times. The experiences we are now having tell us a story of humankind through the ages – the rise and fall of empires – the battles against injustice – the victories of great heroes and heroines who sacrifice to bring a better life to all of us. These victories are awaiting us now. We can all be heroes in our own families, towns, and nations. We can do this by accessing the extraordinary love out of which we were born, will return to when we pass, and out of whose wondrous symphony of light, we will be reborn.
Have a warm and lovely holiday season!
Linda
Linda Schurman
.
.
"We are apt to shut our eyes against a painful truth... For my part, I am willing to know the whole truth; to know the worst; and to provide for it." .....Patrick Henry
.
/
---
P
Linda Lane my publisher, and me.
---
.
.
|
_______
If you would like to have a session with Linda, please contact her by email at soothesayer@usa.net
or call her at (607) 273-1312.
_______
.
♦♦♦♦♦♦♦♦♦♦♦♦.
♦♦
♦♦
♦♦♦♦♦♦♦♦♦♦♦♦.
♦♦
♦♦♦♦♦♦♦♦♦♦♦♦.
♦♦
♦♦♦♦♦♦♦♦♦♦♦♦.
♦♦
♦♦♦♦♦♦♦♦♦♦♦♦.
♦♦
♦♦
♦♦
♦♦♦♦♦♦♦♦♦♦♦♦.
♦♦
♦♦
Press Release...
Click here to buy
What Next?
A Survival Guide to the
21st Century
Click here to buy
_______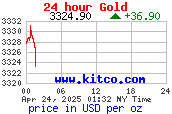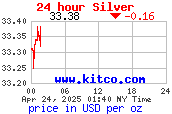 "One hundred thousand lemmings can't be wrong."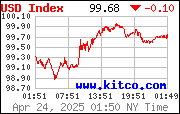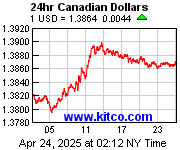 (How much CAD to buy 1 USD)
Quotes are for information only and delayed by at least 20 minutes.
following are six links that, over time, offer excellent insights into the financial crises we need to understand