---
MEDIA CONTACT
Linda Strick,
Perfect P.R.
(310) 452-0186
Email:
perfectprforyou@gmail.com
---

Health Care
updated 2/15/2010
How To Select A Health Insurance Plan
and
Health Care Reform
Survive on your own terms
updated 8/13/2007
An extension of resource to complement solutions set forth in Linda's book "What Next?"
____________________
____________________
Personal
Insights:










THE SOOTHESAYER INTERNET NEWSLETTER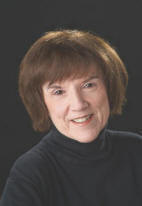 Linda Schurman
Editor and Publisher
May 2013
Important Points of Reference (for astrologers):
May 9th, New Moon Eclipse at 19 degrees Taurus conjunct the South Node, Mercury and Mars; May 24th Full Moon Eclipse square Neptune with Mars conjunct lethal fixed star Algol harshly connecting with the Pluto/Uranus square.
The Power of Eclipses:
Last month's Lunar Eclipse in Scorpio highlighted by Mars opposite Saturn brought us the bombing of the Boston Marathon and the release of news that Syria is likely using chemical warfare on its rebels. It also was reflective of the severe earthquakes in Iran and China and environmental disasters. It is ironic on Earth Day, humanity is not only continuing but accelerating digging and "fracking" for fossil fuels. The West, Texas explosion of a fertilizer plant destroying most the town revealed to us the violations of code over many years that led to this tragedy and is indicative of our multiple government failings to enforce regulations, whether it is connected to the environment or the banking and financial system. Goldman Sachs and Merrill Lynch contributed to a "crash" in gold and silver that, interestingly, popped back up afterwards. Many saw this as a buying opportunity as conditions favoring currency devaluation still exist. The "cartel" will continue its "war on gold" and will continue its exploitation of the global financial system. However, the power of eclipses exposes the truths of our times and more and more people are "waking up" to the unconscionable deceptions and manipulations imposed upon us by those in power.
I am recommending another article by one of my favorite young courageous journalists, Matt Taibbi in the May 9 issue of Rolling Stone Magazine entitled: "Everything is Rigged". He writes: "Word has leaked out that the London-based firm ICAP, the world's largest broker of interest-rate swaps, is being investigated by American authorities for behavior that sounds eerily reminiscent of the Libor mess. Regulators are looking into whether or not a small group of brokers at ICAP may have worked with up to 15 of the world' largest banks to manipulate ISDAfix, a benchmark number used around the world to calculate the prices of interest-rate swaps. Interest-rate swaps are a tool used by big cities, major corporations and sovereign governments to manage their debt, and the scale of their use is almost unimaginably massive. It's about a $379 trillion market, meaning that any manipulation would affect a pile of assets about 100 times the sizes of the United States federal budget." Taibbi writes extensively about all this as he has over the past several years, capturing, as he says, "the moral insanity of Wall Street." I would guess that since the Libor manipulation scandal was uncovered by our government who gave the giant banks a "slap on the wrist" fine with none of the CEOs going to jail, the same will likely happen here. Taibbi further reminds us in his article: "But the biggest shock came out of a federal courtroom at the end of March – though if you follow these matters closely, it may not have been so shocking at all – when a landmark class-action civil lawsuit against the banks for Libor-related offenses was dismissed. In that case, a federal judge accepted the banker-defendants' incredible argument: If cities and towns and other investors lost money because of Libor manipulation, that was their own fault for ever thinking the banks were competing in the first place. 'A farce', was one antitrust lawyer's response to the eyebrow-raising dismissal." Pres. Obama and his administration seem to have no appetite at all for holding the banksters accountable to a "rule of law'. Neither does the judicial system. Their gamble will not pay off. These guys will, undoubtedly permit collapses in the financial system in ways that most people do not dare or care to comprehend.
This month's eclipses are harsh and reflective of more tectonic events, environmental disasters exposed, and upwelling of violence both here and abroad. The current Saturn transit in Scorpio (Oct. 2012 – Sep. 2015) brings our attention to the consequences of a corrupted system favoring profits for Plutocrats over the interests of the people-at-large and the sustaining of life on earth itself. I have predicted both in this newsletter and in my interviews on Coast to Coast Radio that more scandals will be exposed in the financial world. If our nation continues to support the criminals, which seems likely at this time, the 99% will become fed up and the consequences may be severe.
Why the Violence?
We have witnessed young men, armed to the hilt, shoot, wound, and kill people in schools, movie theaters, and most recently, at the Boston marathon site. The motivations behind these events are complex. Most gun violence takes place in poor intercity neighborhoods infested with drug dealers and cartels. Not only are gun sales massively up, but just about anyone can go into the internet and learn how to construct bombs like the ones used in Boston. Our legislature cannot even pass minimal background checks for the purchase of firearms due to the power of the NRA gun lobby. The current Pluto/Uranus square has coincided with violent civil wars in the Middle East and mass killings here in the U.S. In my opinion, the planetary patterns hold the key and, as usual, correspond with themes and issues we have to face here on earth.
Uranus in Aries symbolizes the public – the masses – the up-and-coming young people who are not necessarily born into "elite" circumstances. Uranus admires liberty and equality of opportunity; the principles and ideals under which this nation was founded. Pluto in Capricorn symbolizes the entrenched wealthy and powerful, holding elite positions in their realms. It rules whatever is "big" – big government, big business, big banking. Capricorn is a sign that frequently feels "entitled" to what it has. Sometimes, it is deserved because of hard work, talent, and commitment to its goals. Historically, it usually plays out as a corrupted establishment that is self-interested at all cost. The "square" or 90 degree angle between these planets symbolizes frustration and conflict of the type that eventually "explodes" into revolutions and confrontations. History shows us that rarely do these actions result in anything constructive. In the nations of the Middle East, despots are overthrown only to be replaced by religious factions fighting among themselves and incompetent to institute real economic reforms. The bottom line here is economic devastation and entrenched unemployment accompanied by food and water shortages lead to the fall of civilizations, over and over again. For the young people confronted with this, they use violence because they cannot see any other recourse.
Many of our young people over the past decade have entered military service often because no other opportunities are presented to them as entrenched unemployment or low wage underemployment is pervasive. It has been reported that military suicides topped combat deaths in 2012. We have turned many of our schools from centers of education into pathways to prison. In the U.S. we have over 10% of our population in jail, the highest in the world! When young people are living lives without real purpose whose future looks dark, history demonstrates they are easily "radicalized" by extremist religions and organizations which give them that purpose. Families have been going broke and breaking up for years and the young pay the consequences. Violent films, computer games, television shows, etc inundate our media and culture. Is it surprising, then, that kids are going crazy, turning into sociopaths, blowing things up? Is there more ahead? Time will tell.
Something Positive: Small is Better: Local Reform:
It has been recently reported that states and their governors are beginning to pass laws and programs addressing the problems we all face, i.e. decaying infrastructure, unemployment, health care. I have been predicting for many years that "grass roots" reform will be the most effective way out of the greater crises and it seems we are at the very beginning of this movement. Local banks and credit unions are the place to put your money and there are movements toward state (rather than giant federal) banks. Many people, when polled, are happier by far with their local government and angry and discouraged with respect to Washington. They are starting to do something about it!
The Economy:
As far as investing in the markets, there continues to be no relationship between what goes on on Wall Street and Main Street. Periodically, it seems as if the economy is recovering as the housing market improves in certain selected locations, then, as it has recently, it fizzles. With a massive manipulation and gaming of the system going on, I frankly, trust nothing. I think negative news on the economy will be coming out in May. The eclipses certainly call our attention to global instability and I think more nations in Europe will be in significant trouble. As I have predicted in the past, China's growth is slowing and problems are popping out of their walls of secrecy. Emerging markets are tempting, but usually not reliable. The recent stock market surge is not involving retail investors; it is strictly institutional. This is a very tricky month with the eclipses symbolizing uncomfortable revelations. As most of you know, I am still optimistic about gold, but we have to live through the fluctuations. Staying on the sidelines looks attractive.
Weather and Natural Events:
This month's Solar Eclipse is opposite the November 2012 Eclipse suggesting a stormy month, especially in the later part of the month, especially between the 24th and 31st. Taurus eclipses suggest earthquake activity in addition to sink holes and earth avalanches. Last year's Lunar Eclipse square Neptune resulted in a major earthquake in Italy. Flooding is another Neptune tendency.
Final Thoughts:
This past month, I watched all the beautiful birds return to our trees, blossoms blooming, grass greening, and the kids emerging in the neighborhood biking and running around our street, having grown at least an inch over the dark winter. I am reminded that life here on earth emerges again and again in powerful surges and seasonal waves.
Looking outward into the cosmos, our telescopic instruments reveal wild and violent explosions from nebulae patterning billions of stars and planets within universes vast beyond our comprehension. Out of all this we were born and have died and been born anew in different forms over and over again. Something much larger than what we now see is at work and can only be felt deeply within our hearts; creation, destruction, and creation insisting on its emergence once more. Within this lies the faith and hope that can sustain us, reigniting our passion for the lives we are now living. If we are troubled, we can change everything or simply be receptive as the miraculous change takes place.
The constellations promise us that greater things are to come. Let's get on board!
Linda
Linda Schurman
Note: I welcome all your comments whether they are critical or complimentary. This site represents astrology as a tool for a deeper understanding of the themes and issues of our times. This period in which we all live may be the most critical time for human civilization ever! It is my wish that we all do our best with whatever talent we have been given, to further the survival and evolution of life on planet earth!
our email is: soothesayer@usa.net
<![if !vml]>
<![endif]>
Linda has been a guest multiple times on "Coast to Coast AM with George Noory".
<![if !vml]>
<![endif]>
Linda on "YouTube"
http://www.youtube.com/watch?v=hXSHfbMRlco&feature=youtu.be
To Book Individual or Business Consultations with Linda Schurman...
Email: soothesayer@usa.net Voicemail: (607) 273-1312

(leave your name & phone#, she will get back to you as soon as possible)
My book "What Next? A Survival Guide to the 21st Century" is in print. It is on sale on through my publisher.....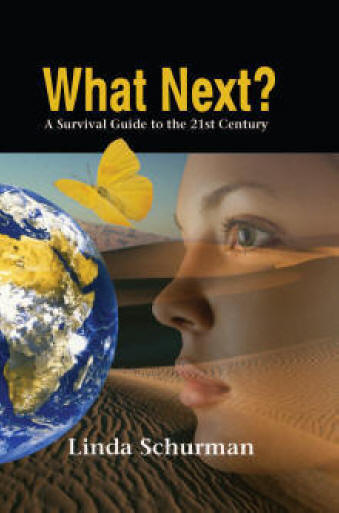 Click here to buy
I have been working steadily on this publication for nearly four years. The research I have done has been a "wake-up call" for me as I have tracked the historic trajectories that have led us to where we are now: at the critical point of choosing either extinction or illumination.
However, I am greatly encouraged at discovering that many people are developing new and innovative technologies that can solve the coming energy crises and are conceiving of new, more egalitarian economic systems and societal transformations. These pioneers may help us to navigate this "age of transition" from cannibalizing our planet to living in concert with the earth and each other.
Our journey through the great constellations has taken us to this place in time, this powerful historic point, this great challenge to human survival and evolution. It will take great courage on all our parts to open our hearts and minds to the level of truth needed to fulfill the great prophecies given to us through the ages. I think we can do it!
---
WHAT NEXT?
A Survival Guide to the 21st Century
Since the turn of the Millennium, the volume has been turned up. Global warming, species extinction, economic catastrophe, political and corporate corruption, terrorism and war all shout for our attention on a daily basis.
"What Next?" calls for a stop to the insanity. Author, Linda Schurman explains the history of our times that led us into this seemingly uncharted territory, by actually charting the planets and their personal message to each and every one of us. She offers an unflinching diagnosis of humanity's current descent into the "end times" so often referenced in books of prophecy. Her message informs us we do not have to be casualties; that rather than marching toward the "age of extinction", we may be entering the "age of transition".
Ms. Schurman has been predicting our predicaments for over thirty years. She highlights how to survive and thrive financially within an entirely new context. She illustrates how we will likely invent our way out of the looming energy crises. Her insights shed light on how to restore health to the earth, inspiration to the individual, and meaning to the community. She answers the question we are all asking: "What can we do now?"
____________________
About the author:
LINDA SCHURMAN has had a private practice in astrology for over thirty- four years. She serves an international clientele that includes corporations, financial service companies and private individuals. Linda holds a B.A. in English and Education and is the author of numerous articles. She is currently editor and publisher of the newsletter "The SootheSayer" which is in print and online at (http://soothesayer.com). A long-standing member of the National Council for Geocosmic Research, she has appeared on radio and television. A mother to five grown children and grandmother to six, she resides in Ithaca, New York.
Click here to buy
---
Reviews
---
The Mountain Astrologer is recognized as the best astrology magazine in the world.
http://www.mountainastrologer.com/book_rvu/rvu2008/rvu808.html
What Next? A Survival Guide to the 21st Century, by Linda Schurman, Lazer Lady Publishing, Inc., 2505 Anthem Village Dr., Ste. E-165, Henderson, NV 89052 USA, 2007. Softcover—164 pp.—$15.95 (ISBN 978-0-9796900-2-0). Available from: www.lazerladypublishing.com
Linda Schurman has maintained a private practice in astrology for more than 34 years. She is also a studious observer of the larger world stage, including domestic and global politics, climate change, financial markets, and social justice.
What Next? A Survival Guide to the 21st Century is a concise book that addresses the daunting issues of our time. This book is clearly written for non-astrologers. The specific astrology in the text is minimal; however, the author offers an educated view of the challenges we all face. The information, though directed to the general public, provides a timely and useful context for the concerns that clients bring to practicing astrologers every day.
The first chapter, "Pluto in Sagittarius (Nov. 1995 – Nov. 2008)," sets up the immediate background of where we are now by recapitulating the big themes of these years — Globalization, Financial Speculation, Religion, Law, Education, and the Media.
The next three chapters cover a similar range of themes and are organized around the outer planets' transits: Uranus in Pisces (Mar. 2003 – Mar. 2011); Neptune in Aquarius (Jan. 1998 – Feb. 2012) (Septile Pluto 2001 – 2011); and Pluto in Capricorn (2008 – 2024), Uranus in Aries (2011 – 2018), Neptune in Pisces (2011 – 2026).Schurman also writes on the upcoming Jupiter–Saturn conjunction in Aquarius (Dec. 2020)and offers a chapter on "Sedna — A Planet of the 21st Century." Although the book is organized by astrological motif, and there are key astrological charts in the Appendices, the body of the text is informed by the work of (non-mainstream) journalists and economists.
Given the subject matter, Linda Schurman's book has a necessarily unflinching tone; she diligently refers to research on global warming, the energy crisis, corporate and political corruption, and other such matters. This author writes a large story in accessible language. She combines a view of the forces at work in the greater world with a positive and practical set of ideas for managing life in these often overwhelming times. For example, Schurman makes "prophecies" and suggestions throughout the book: Chapter 4 contains sections on the Worst-Case and Best-Case scenarios, as well as "The Quiet Revolution — Moving into the Solution" and "New Frameworks of Consciousness." Chapter 3 includes some investment recommendations and has a special section on solar design.
Linda Schurman is facing reality and yet also holds an impressively hopeful vision for the future. If you feel confused by the complexity of the times, her book will help you to sort out what has happened, who is responsible — and what we can do now (as she writes in the Introduction) to help ourselves become "able to 'invent' our way out of even the most profound set of challenges."
— reviewed by Mary Plumb
---
by K. Diaz
A Practical and Spiritual Survival Guide for the 21st Century, September 12, 2007
There are several doomsday books that have been written that question our ability as a species to survive the threat of global warming, the impending energy crisis and a world that is imploding with new super bugs and looming pandemics, all of which are eventually guaranteed to wipe out civilization as we know it. This book, written by a well-renowned and incisive astrologer, not only points out the harsh truth about what the future holds for our planet and its people should we decide to continue our xenophobic thinking and behavior; it also provides hope through concrete scientific information, backed up by several references from well-respected professionals in their specific fields. The author also shows, through previous astrological patterns, how we are destined to repeat our mistakes with much graver consequences unless we choose to raise our consciousness in a way that connects us with every thread that runs through the universe and to realize that we all individually and collectively play a part in the future of our Mother Earth. The message that she brings to the table is that we are all our brothers' keepers. The book is concise and easy to read without the usual technical vernacular used in most astrology books, although it provides charts of nations and events to prove her points to the astrology student or professional. A beautifully written book that provides hope for change and a different future for our children and grandchildren in a world currently devoid of compassion and understanding for one another.
---
Bonnie Neely
Important NOW Book, August 28, 2007
What Next? by Linda Schurman is an astute account of the world's affairs, political, ecological, and economic, as they are today. Linda, a well-known astrologer makes dire predictions about where we are headed as a world, but she emphasizes it is up to us...we have choices, because although the planets and heavens have patterns that are read as given proclivities to certain events, they are not absolute because mankind's will can change events or prevent some. The book is important reading for our time, because we are running out of time for changing our fate. For professionals, Shurman gives official astrological charts to back up all her predictions. For the general public, we need this book to wake us up to what will likely happen if we don't act now. A MUST READ! I highly recommend this book.
---
Click here to buy
Dealing in securities and/or futures contracts has inherent risks. Profits might be made but losses might also be incurred. No assurance of profits can be given, or should be taken to be given, in any way. Prospective investors/traders should be aware of the potential risks of investment in securities and/or futures contracts and should only make the decision to invest, or trade, after careful consideration and performing due diligence. If you are in any doubt as to any aspect of dealing in securities and/or futures contracts, you should consult a licensed investment adviser, securities dealer, futures broker or a person who is qualified and/or licensed to give such advice.
Linda Schurman and/or Richard Schurman as SootheSayer, and its contributors, is not qualified or authorized/licensed to give investment advice, securities recommendations or futures trading advice. If you wish to obtain investment advice or securities/futures recommendations, you should consult a licensed investment adviser, securities dealer or futures broker. You should not regard any comment or expression of opinion of SootheSayer, or its contributors, as investment advice or securities recommendations; nor should you act upon any investment advice given or securities/futures recommendations made to you by a person who is not qualified or licensed to give such advice or to make such recommendations.
The information herein is for educational purposes only. SootheSayer, its contributors, and/or their assigns make no guarantee, that even with the best education and guidance available, you will become a successful trader or wealthy. Neither the presenter, Publisher, or Distributor can assume any losses that may be incurred by the use of the methods described herein and any such liability is hereby expressly disclaimed.
---
Click here to buy
What Next?
A Survival Guide to the
21st Century
more...

Click here to buy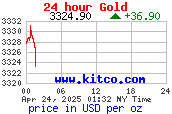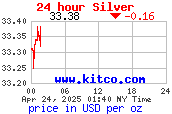 "One hundred thousand lemmings can't be wrong."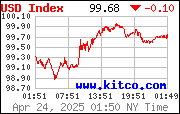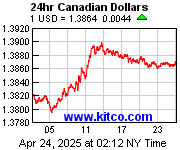 (How much CAD to buy 1 USD)
Quotes are for information only and delayed by at least 20 minutes.
following are six links that, over time, offer excellent insights into the financial crises we need to understand
_______
We will be recommending and/or
mentioning other books from time to time, therefore, for your convenience, we have established an association with.....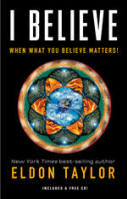 Our friend, Eldon Taylor has launched a new book....
Following provides an effective course for starting an online business.
__ _______
_______