.
.
.
|
.

CONTACT
(607) 273-1312
Email:
soothesayer@usa.net
---
MEDIA CONTACT
Linda Strick,
Perfect P.R.
(310) 866-1168
Email:
perfectprforyou@gmail.com
---

Survive on your own terms
updated
2/10/2016

An extension of resource to complement solutions set forth in Linda's book "What Next?"
____________________
____________________
Personal
Insights:










THE SOOTHESAYER INTERNET NEWSLETTER
Linda Schurman
Editor and Publisher
August 2016
..
Important Points of Reference for Astrologers
New Moon at 10 degrees Leo on Aug. 2nd, Full Moon (Appulse) at 25 degrees Aquarius on the 18th, Mercury is square Saturn on the 6th, Venus is square Saturn on the 13th, Saturn goes direct on the 12th, Mars is conjunct Saturn on the 23rd , Jupiter is in-conjunct Uranus on Aug. 12, Mercury goes retrograde on the 30, (goes direct Sept. 22). .
The Lineup of Planets in Virgo – The Devil is in the Details:
Virgo is a sign who embodies serious concerns for our safety and well-being. This is most assuredly not a sign that escapes into fantasy or frivolity. The workplace and jobs, public health and prevention of disease, the ecology of our planet, and an honest commitment to the service of humanity's best interests all get in line to get their voices heard whenever and wherever Virgo, the public servant, speaks. Virgo, Bernie Sanders, has been the most recent spokesman for all these concerns and threw his support to Hillary Clinton only when the Democrats inserted many of these issues into their platform.
The conventions are now over, but the "show" must go on as the least trusted candidates in recent history rush to the finish line. This is a month that Donald Trump will have a range of challenges to face and overcome... the planets in realistic Virgo are in conflict with his Gemni sales pitches.
The American public is exhausted from all the shootings and battles between "minorities" and police that have been escalating for the past several years, uncovering the racism, the madness, and the hatreds that are alive and well today. The tragedy in Dallas was a real horror. An angry black man shot and killed police who were protecting the rights of demonstrators in the "Black Lives Matter" movement. It makes us aware that little or no progress has been made either with increasing education and economic opportunity for African Americans, or with gun legislation that would make it more difficult for terrorists or mentally ill persons to attain fire arms. Recent Supreme Court decisions threatened to derail the Voting Rights Act of the 1960s allowing Jim Crow to reemerge in many states. The recent transit of Mars in Scorpio from January of 2016 until the 3rd of this month has taken its toll. All this has revealed the darkest depths of our collective psyche, a task that Scorpio takes very seriously and the Virgos are left with the job of cleaning it up. Terror attacks continue abroad as people were killed in a shopping mall in Munich, Germany. The civil war in Syria continues with no end in sight.
August is traditionally a "vacation" month but will be concerned with more serious issues as the Olympics begin in Rio with the Zika virus looming over the games and many Olympians refusing to participate. Brazil has suffered through massive pollution, economic failures, and the recent impeachment of their Prime Minister. Aside from Zika, there may be another contagious illness circulating as Mercury, Venus and Mars connect to Saturn in Sagittarius that goes direct September 12th. Failures in the public health and health insurance institutions will likely be discussed this month. An honest accounting of unemployment in the U.S. and many other troubled nations may finally emerge. Droughts will likely escalate in areas that are already running out of water. People will find it very difficult to continue denying the immediacy and severity of climate change. How to change all this? The Devil is in the details!
The Economy:
Last month, the sovereign bond market in The Netherlands sank, news emerged that Deutchebank and Credit Swisse are in serious trouble, the banks in Italy are bordering on insolvency, and our stock market and the American dollar surged as investor money is fleeing Europe.
Theresa May, an extremely right-wing Conservative, became Prime Minister in the UK whose economy and banking system are in question since Brexit. Rumors are circulating that the EU is on the verge of collapse.
Vacation time will not help Wall Street this month, especially in the second half of the month when Jupiter is in-conjunct Uranus between the 11th and the 15th. As Saturn goes direct at 9 degrees of Sagittarius (square to the coming Solar Eclipse in September at 9 degrees of Virgo), we will have to face up to global markets and banking systems in trouble, looming gigantic debt obligations and budget deficits. Labor and employment issues loom large this month. Verizon is buying Yahoo for $4.83 Billion and they already own AOL which owns The Huffington Post. Mergers and acquisitions continue and the monopoly economy and money movement to the one per cent grows larger.
I find it interesting that a "hot" area where there is demand for workers is referred to as "data analytics". This requires a skill working with algorithms installed in computer programs interacting with data that "predicts" the direction of a particular market, product, commodity, stock, or company and is frequently used in the implementation of the massive derivatives markets. This is Virgo" on steroids"; an ongoing repetitive analysis of data that is constantly changing and is currently a favorite pursuit of banks and investment firms on Wall Street. The problem is that things are constantly happening "outside the box" and a computer only predicts something based on data from the box. In 1987, the gigantic crash in the stock market was caused by computers signaling a "sell" that literally went out of control. I think we have returned to letting machines determine trades and are moving more and more away from human observation and intervention. Many people have been laid off on Wall Street in the past year, as computers do the work they used to do. Saturn returns to the position it was in 1987 in 2017. Watch for crises in markets emerging this month.
Interestingly, the Full Moon in Aquarius on the 18th is a near exact conjunction with the U.S. Moon highlighting the coming presidential election here, the will of the "people", and the realities of how the economy is not functioning for so many. The coming Solar Eclipse September 1st at 9 degrees of Virgo and the Lunar Eclipse Sept. 16th at 24 degrees Pisces will bring many matters to a head, especially threats to the global peace from No. Korea and disputes with China over control of the South China Sea. This 9 degrees of Sagittarius is conjunct Antares, a war god, stimulating military activity in the astrological charts of hot areas in Eastern Europe (disputes with Russia), the civil war in Syria, The Union of South Africa, Iraq, and the above mentioned clash with China. This about money and rights of access to oil deposits and waterways. It is also about the pride and arrogance of leaders of these nations.
The Environment:
Recently, an article was published in "Truth-out.org" by Dahr Jamail entitled "Biblical Flooding, Crocodiles in the Arctic and Warning Signs on North America's Highest Mountain." The author has lived in Alaska and climbed the ranges around Denali, the highest mountain peak in North America. He reports: "There have been mosquitos at basecamp at 7,200 feet on the Kahiltna Glacier for the last two years – something that had never happened before. We had instructions to wear helmets at two areas of the route where falling rocks have now become common. One of those sections is located between 17,200 and 18,200 feet, which means rocks and boulders that have been frozen solid in ice for thousands of years are now melting out and falling onto the climbing route not far from the summit of North America's highest mountain. The lower glacier has melted down more than 50 feet in just a decade in some areas, according to one of the rangers I worked with."
He goes on to say: It is no mystery where all of this melting is coming from: Global carbon dioxide content in the atmosphere is now consistently over 400 ppm, which means we are literally rewriting the history of the planet. The last time there was this much carbon dioxide in the atmosphere, it was between 15 and 20 million years ago, at which point temperatures were between 3 and 6 degrees Celsius warmer than they are now, and global ice sheets had melted to a point where sea levels were between 25 and 40 meters higher than they are now (the Greenland Ice Sheet did not exist), according to a 2009 study in the Journal Science." He goes on to describe how plants are becoming more toxic to human and animals in their adaptation to less water, ACD-driven ocean acidification is both killing and stunting the growth of coral reefs and crabs, rising seas (especially in the Florida Everglades) are encroaching on a freshwater aquifer underneath them and threatening water supplies for millions of people there, and "the entire Western snow pack on the Rockies, Sierra Nevada and Cascade mountain ranges , upon which tens of millions of people rely for water, is shrinking."
Greenpeace reported last month that there is an "extremely high" jump in post Fukushima radioactive chemicals as there are continued releases from No. 1 Plant and "translocation of land-based contamination." So far, no solution to fixing this disaster has emerged.
This month, many of these consequences of unbridled human activities, will come to haunt us: heat, wind, and drought. Critical and discriminating Virgo is a sign that is motivated to face the down-to-earth realities that govern our existence and insists that we embark upon the long journey into an array of solutions. The details will be delivered by the Devil!
Final Thoughts:
This month's array of planets in Virgo reminds me of how people with this sign's placements in their astrological charts are so often committed to "doing the job", making things work properly, and serving humanity in ways both large and small.
My own father, a minister, had Virgo rising and never wavered in his goal to serve humanity, whether he took off his jacket and gave it to a homeless man, visited the elderly and the hospitalized, and nearly worked himself to death helping everyone he saw in any kind of trouble or need. He had a multitude of serious illnesses throughout his life, yet put himself through three college degrees, including a Doctorate of Divinity, with no financial assistance from the outside. He was a champion of the rights of people of color, women, abandoned children, voting rights, and civil rights in an era during which this nation was just beginning to address these issues. Everybody knew they could "count on him" without question. He never backed down from doing what he thought was morally right, yet was a scholar and open-minded to new concepts and ideas throughout his life.
I have to admit, it brings me to tears as I remember him and his dedication to life, truth, and hope for humanity, even when humanity was losing hope for itself. As I watch so many people in the public eye who want to lead this nation and proclaim how dedicated they are to this nation's people, I weep for a different reason. There is a profound need for people of this quality and a monumental lack of those men and women who honestly hold these ideals close to their hearts and demonstrate them in their actions.
Just maybe they are out there awaiting their turn to come forward when the time is right and the music plays their song. Will we listen? Will we be there?
Linda

Linda Schurman
/
---
P
Linda Lane my publisher, and me.
---
Click here to buy
What Next?
A Survival Guide to the
21st Century
more...
Click here to buy
_______
If you would like to have a session with Linda, please contact her by email at soothesayer@usa.net
or call her at (607) 273-1312.
_______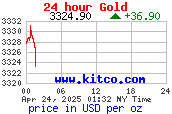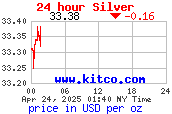 "One hundred thousand lemmings can't be wrong."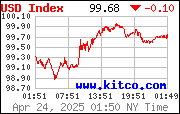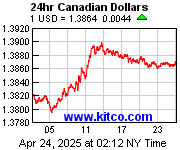 (How much CAD to buy 1 USD)
Quotes are for information only and delayed by at least 20 minutes.
following are six links that, over time, offer excellent insights into the financial crises we need to understand