.
.
.
|
.

CONTACT
(607) 273-1312
Email:
soothesayer@usa.net
---
MEDIA CONTACT
Linda Strick,
Perfect P.R.
(310) 866-1168
Email:
perfectprforyou@gmail.com
---

Survive on your own terms
updated
2/10/2016

An extension of resource to complement solutions set forth in Linda's book "What Next?"
____________________
____________________
Personal
Insights:










♦♦
THE SOOTHESAYER Internet Newsletter
♦
Note: My co-author, Richard Spitzer, and I are happy to announce that our book, "Our Choice - Extinction or Evolution" has
been published!! ...for purchase, click on book image
♦♦
As an extension to our book, my co-author and I are proud to offer our readers an opportunity to subscribe to our online quarterly newsletter - Critical Trends Monitor: click here for details
♦♦
_______
♦♦.
Linda Schurman
Editor and Publisher
"There are more things in Heaven and Earth, Horatio, than are dreamt of in your philosophy."
.....from Hamlet by Shakespeare
♦
February 2018
♦
Important Points of Reference (for astrologers):
Jan. 31 Lunar Eclipse at 11 degrees Leo, Feb. 15 Solar Eclipse at 27 degrees Aquarius (on the natal Moon of the U.S.A) conjunct Mercury that is sextile Uranus, Mars transits Sagittarius from Jan. 27 through March 17, and is square Neptune Feb. 16, Venus in Aquarius is square Jupiter Feb. 6 and is sextile Uranus Feb. 7, Mercury is square Jupiter Feb. 14, Venus enters Pisces Feb. 11 and is conjunct Neptune Feb. 16.
The U.S.A. Moon in Aquarius Eclipsed - sextile Uranus
♦
♦
Shock Therapy !
Major transits to the U.S.A. Moon in Aquarius have frequently highlighted famous public personalities and often crises in their lives revealed. Between May of 2009 and April of 2010, Neptune transited the Moon and we witnessed the deaths of celebrities Farrah Faucet, Michael Jackson, Ed McMahon, Sen. Edward Kennedy, and Walter Cronkite. This position of our Moon demonstrates the importance of celebrity, the electronic media, the force of public relations, and "spin" in our culture.
The emphasis on the Moon also highlights the long cycle of women claiming their economic, political, and social powers. The "Me Too" movement and the recent massive women's march in U.S. major cities, is reminding us of the cry from the 1970s movie, Network", i.e. "I am not taking this anymore." More accusations of sexual harassment will emerge through Nov. of this year with the transit of Jupiter in Scorpio and violators will be exposed and punished. As I have said before, it is about time!
The obvious connection is being made to Pres. Trump's descendant (partners and opponents), opposite his Mars (combat), and is exactly opposite last August's Full Solar Eclipse at 28 degrees Leo on Trump's Ascendant. Trump has been a media celebrity most of his life in a career that peaked with his election to the presidency in 2016. He has already shocked so many people with his multiple tweets, shapeshifting positions, national isolationism, support of racist hatreds, and outrageous comments. His degrading comments on immigrants from Haiti and the nations of Africa and his "preference" for white people from Norway played right into the ears of the bigots and Klan members. By the way, Norway has a complete social safety net system we would never consider in the U.S., alongside many successful private enterprises. Their standard of living is one of the highest in the world. So why would they want to come here? Steve Bannon's recent published remarks "exposing" Trumps Russian connections and "money laundering" only highlights the information coming out of the Mueller investigation. Ironically, Bannon is as egoistic and loud as Trump and would remind us of the epic thriller "Godzilla meets King Kong". He testified last month in the Mueller investigation. In addition, Trump's White House Counsel reported to the public that Trump wanted him to fire Mueller early in the investigation and he turned him down.
Last month's multiple animosities between Trump, Republicans, and Democrats resulted in shutting down the government, highlighting an atmosphere in Washington that plays to ideology, donors, and old hatreds of immigrant populations, rather than legislating for the benefit of "the people." There are so many "shocks" to our system that people are, unfortunately, developing a kind of numb exhaustion, waiting for the next one to come.
I am concerned that the Mars transit in Sagittarius running over the ascendant of the U.S., early this month, opposing our Uranus, Mars, and square our Neptune, could stimulate a military confrontation we do not want. On the positive side, the government may actually come up with an immigration bill (saving DACA) that some, on the "far right" may not like. Trump is already talking up trade, establishing connections at Davos and stating that he would accept a TPP trade agreement and renegotiate NAFTA if they are "better deals" for the U.S. This will further "shock" many of his supporters who voted for him on the "America first" promise which, to them, suggested leaving trade agreements. So goes the "shape-shifter."
Recently, the Trump administration has announced that they are considering "nationalizing" the 5-G network (all cell phones) that would be a massive government invasion of privacy and perceived "Orwellian" control of U.S citizens. They claim China has been invading and hacking our systems, stealing our technology and this is the way to control it. The FCC has stated they are opposed to this.
We are at the point that we are becoming dangerously immune to shock therapy and just taking it in our stride as our political capitol in the world-at-large is in free fall.
"Alexa", our favorite inhouse robot is selling big. What people do not realize is that she surveils us and records our activities along with answering our questions and turning on music. All the electronic systems installed in our homes for convenience, safety, entertainment and information are affecting us in ways we do not currently comprehend. The shock will be when the electronic infrastructure may be threatened either in a storm, flood, or general "hack". Cyber wars are already in effect and Russia is at the top of the list. Between late March and the middle of May, something big is going down, possibly involving a blackout in a major American city and/or more significant hacking into large data bases. In addition to all this, the Trump administration has successfully gotten Congress to legalize more intense electronic invasion and surveillance of the American population.
The Economy:
We recently had a long overdue "correction" in the stock market. The position of Jupiter in Scorpio through November of this year suggests there will also be new "highs". I am of the opinion that we are sitting on a minefield that will likely blow up sometime the middle to the end of 2019. Until then, expect wild fluctuations in this generally "bubble" market scenario.
The sextiles to Uranus are actually quite positive and point to tech breakthroughs, stocks surging in aerospace industries, and announcements in medical science of new and effective lines of research. Interestingly, Amazon, Berkshire Hathaway, and J.P. Morgan -Chase announced they are "getting into the healthcare business," whatever that will ultimately mean. Most of us are aware that our health care system is broken into pieces and they think some kind of consolidation (monopoly) is needed. I agree. I just don't think this should be done by the corporate sector in that their philosophy is not to save lives, but to make profits often at the expense of lives.
The airlines will be changing their policies and strategies. Privately funded electric trains and driverless cars, will be profitable and a lot of information on innovations in bio-medical engineering may emerge. Mercury, Venus and the Sun in Aquarius, all passing over the Solar Eclipse at 27 degrees Aquarius will highlight these sectors. More discourse about Bitcoin and blockchain technology may emerge this month.
General Electric, an American corporate icon, even though they have been in a decline for many years, shocked us last month by announcing that they will likely break up, selling off their pieces. They have been in a long- term decline and been involved in many nuclear fission plant installations, including the disastrous Fukushima plant in Japan.
On Jan. 16th, according to Reuters, Beijing: "China's Dagong Global Credit Rating Co., one of the country's most prominent ratings firms on Tuesday cut the local and foreign currency sovereign ratings of the United States, citing an increasing reliance on debt as the world's largest economy. Dagong said in a statement that it cut the sovereign ratings to BBB+ from A- and also placed them on a negative outlook. The growing reliance on the debt-driven mode of economic development will continue to erode the solvency of the U.S. federal government, the Beijing-based ratings agency said." China is now trading with Saudi Arabia in yuan, bypassing the dollar.
We are watching the dollar descend in value and the inevitability of the effects on the bond market as interest rates will eventually have to rise. The Feds are indicating this is long overdue.
♦
As I said above, there will be likely be swings and small corrections in the markets this year, but it is my opinion that the bubble stock market will continue. With continued relatively low interest rates, savings has lost its desirability. Cash is less desirable as the dollar is diminishing in value, gold prices have been rising but still comprises a small sector of the market. It stands to reason everyone wants to get on the stock bandwagon. Speculators are rushing into Bitcoin and other cryptocurrencies that are flailing around. What is important about this is the blockchain technology that will, at some point in the not-too-distant future be behind the creation of a global digital currency. Back in the 1920s when legendary patriarch Joseph Kennedy noticed that the guy shining his shoes had put his savings in the stock market, he quickly got out. Give it another year. Around the middle of 2019, this will all end very badly.
I have mentioned a bullet-proof sector in which to invest before, and that is cyber security. As global hacking increases, and we are all more and more vulnerable to "invasion of the data snatchers", science fiction will become science fact.
An article worth reading in its entirety was published on https://slate.com/business by Jordan Weissman entitled "Why Is It So Hard for Americans to Get a Decent Raise?" It cites studies that mergers and acquisitions have created a monopoly economy, less competition for labor, and the ability to keep wages down since competition among smaller entrepreneurial companies that have been "swallowed up" is disappearing. They state: "You don't have to look hard to tell that we live in a world where many employers have extraordinary leverage over their workers—just read about the grueling, erratic, computer-generated schedules low-wage workers are forced to navigate, or the widespread proliferation of noncompete agreements. And it's clear that American industry has consolidated enormously over the decades. Years of mergers and the rise of exceedingly profitable superstars like Google and Facebook have concentrated economic power in fewer corporate boardrooms, and research suggests that America's transformation into a life-size Monopoly board may be cutting into labor's share of the economy. "
Interestingly, even in the highly recommended health care industry (to look for employment), a study by Harvard economist David M. Cutler reported that between 2003 and 2013, the share of hospitals controlled by large holding companies increased from 7% to a whopping 60%.
The Environment:
An online article in "The Atlantic" Jan. 19th by Alex C. Madrigal reports: "Over the last 2 weeks, the maritime world has watched with horror as a tragedy has unfolded in the East China Sea. A Massive Iranian tanker, the Sanchi, collided with a Chinese freighter carrying grain. Damaged and adrift, the tanker caught on fire, burned for more than a week, and sank. All 32 members are presumed dead. This tanker was carrying not crude oil, but a condensate, a liquid by-product of natural gas and some kinds of oil production and …there has never been a condensate spill like this … much more flammable than other oil spills." The article goes onto reveal that the chemistry of this condensate is vastly more damaging to the marine environment than previous oil spills. All of this serves to remind us of the price we pay for continuing to burn fossil fuels. Trump's tariffs recently imposed on Chinese Solar Panels is a veiled attempt to gift the fossil fuel corporations less competition with sustainable energy. He has also released restrictions on off-shore drilling and opened all America's coastlines to development. States will likely impose their own restrictions and regulations in opposition to this massively dangerous policy.
Other Nations:
With the transit of Mars in Sagittarius, look for upsets and instabilities in Central and South American nations. There will be a lot of conflict over Trump's insistence on "building a wall' on the Mexican border. Venezuela will suffer more populist rebellions that will threaten the current government. Problems with the banking systems of Spain, Italy, Portugal, and Greece will emerge this month. These nations have been suffering economic woes for years and have not been in the "headlines."
Syria, Iran, Saudi Arabia will continue suffering internal conflicts. Afghanistan will likely lose what little governmental control they have left. I am predicting a "failed state" here. Turkey is in a conflict with the U.S.'s continuing support for Kurds fighting ISIS. Their government will likely send more military into the regions currently controlled by Kurdish people since they consider them "terrorists."
Speaking of terrorists; there may be more attempted attacks by terror groups who are losing in the Middle East and attempt to attack sites in Europe and the U.S.
The Winter Olympics:
No. and So. Korea have met recently and have decided to enter their Olympics contestants together under one flag. I find this interesting since the transit of Saturn in Capricorn would tend to stabilize relations between the two nations and "calm down" No. Korea. Many "pundits" think all of this is "for show" only. I am of the opinion that many subtle but positive changes in direction could stimulate this seeming small pathway to integrate No. Korea into the world discourse.
With both Venus and Mercury in Aquarius, sextile Uranus, plus the transit of Mars in athletic Sagittarius would suggest that these games could be inspiring and new records could be set, along with many "upsets." The recent scandal and trial of the U.S. Olympics doctor abusing women athletes has taken its toll, but his trial and life in prison sentence is seen as justice being done. Russia has been officially ousted from the Olympics due to the doping scandal. Individual athletes from Russia may come in under the flags of other nations.
"To let oneself be carried on passively is unthinkable."
Virginia Woolf
Final Thoughts:
Back in the 1960s, a period so many young people today have heard about, but for which they have no personal reference, we spoke volumes about the dawning of "The Age of Aquarius." This, ostensibly, presented a bright new time ahead promising a world of friendship, freedom, cooperation, scientific progress, and world peace. Many astrologers in recent years have felt that this Zodiacal Sign is associated with the myth of Prometheus, who was "punished" by the Gods for bringing the gift of fire to the human race. The question was raised. Will we use fire for heat and light or burn our homes and forests to the ground? This story and many of these ancient astrological myths could be seen as psychological revelations about human nature and its historic battles and accomplishments.
Space Age science has brought us unfathomable technologies, the highest standard of living in history, alongside life-threatening climate emergencies and even weapons of mass destruction that now seem to be making a "comeback" into our historic landscape. We seem to be having a love affair with robots and even entertain the notion of them replacing us with a million smart, soulless machines. Mary Shelly's "Frankenstein," written during Pluto's last transit in Aquarius which brought us the "Age of Enlightenment" and the beginning of the Industrial Revolution, would serve as a remarkable prophetic warning.
Are the "Gods" aware that humans cannot constructively deal with the "fire" Prometheus so generously brought to us? Will the Age of Aquarius, the bearer of light, bring us to the brink of ending life on earth or to a threshold of Paradise – The Promised Land – Heaven on Earth? Which will we choose?
Stay tuned!
Linda
Linda Schurman
.
.
"We are apt to shut our eyes against a painful truth... For my part, I am willing to know the whole truth; to know the worst; and to provide for it." .....Patrick Henry
.
---
P
Linda Lane my publisher, and me.
---
Book Recommendation:
"Love Never Dies" by Jane de Forest
There is something miraculous about really knowing that this life we are living now is part of a greater, eternal, cosmic expression. When we die to this "format", we may move to another existence as our core spirituality expands to "higher" levels of consciousness. The fuel that makes it all possible is love. Jane de Forest is a medium sharing her experiences with those "departed" and affirms that we are eternally connected to each other. She is also an artist who creates drawings of the souls who are speaking through her, sending messages of hope to those who are still here. This book is a consolation and revelation to all who would read it.
Linda
Linda Schurman
.
.
|
_______
If you would like to have a session with Linda, please contact her by email at soothesayer@usa.net
or call her at (607) 273-1312.
_______
.
♦♦♦♦♦♦♦♦♦♦♦♦.
♦♦
♦♦
♦♦♦♦♦♦♦♦♦♦♦♦.
♦♦
♦♦♦♦♦♦♦♦♦♦♦♦.
♦♦
♦♦♦♦♦♦♦♦♦♦♦♦.
♦♦
♦♦♦♦♦♦♦♦♦♦♦♦.
♦♦
♦♦
♦♦
♦♦♦♦♦♦♦♦♦♦♦♦.
♦♦
♦
♦♦
♦
♦♦
♦♦
Press Release...
Click here to buy
What Next?
A Survival Guide to the
21st Century
Click here to buy
_______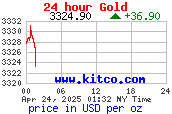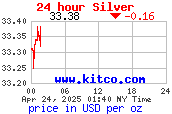 "One hundred thousand lemmings can't be wrong."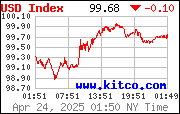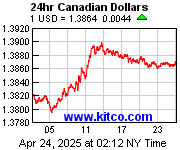 (How much CAD to buy 1 USD)
Quotes are for information only and delayed by at least 20 minutes.
following are six links that, over time, offer excellent insights into the financial crises we need to understand