.
.
.
|
.

CONTACT
(607) 273-1312
Email:
soothesayer@usa.net
---
MEDIA CONTACT
Linda Strick,
Perfect P.R.
(310) 866-1168
Email:
perfectprforyou@gmail.com
---

Survive on your own terms
updated
2/10/2016

An extension of resource to complement solutions set forth in Linda's book "What Next?"
____________________
____________________
Personal
Insights:










♦♦
♦♦♦♦♦♦♦♦♦.
THE SOOTHESAYER Internet Newsletter
Linda Schurman
Editor and Publisher
"There are more things in Heaven and Earth, Horatio, than are dreamt of in your philosophy."
.....from Hamlet by Shakespeare
Note: My co-author, Richard Spitzer, and I are happy to announce that our book, "Our Choice - Extinction or Evolution" has
been published!! ...for description click on book image
¦
V
♦
♦♦
♦
January 2018
♦♦ Happy New Year! ♦♦
Important Points of Reference (for astrologers):
2018 Eclipses:
January 31 Lunar at 11 degrees Leo, February 15 Solar at 27 degrees Aquarius, July 12 Solar at 20 degrees Cancer, July 27 Lunar at 4 degrees Aquarius, August 11 Solar at 18 degrees Leo.
Mercury retrogrades:
March 22 to April 24 in Aries, July 25 to August 18 in Leo, November 16 to December 6 in Sagittarius and Scorpio.
This month:
Full Moon Jan. 2 at 11 degrees of Cancer trine Neptune, New Moon Jan. 17 at 26 degrees Capricorn square Uranus, conjunct Venus and sextile Mars, Lunar Eclipse at 11 degrees Leo on Jan. 31 inconjunct Neptune, Mercury in Sagittarius is trine Uranus Jan. 6 and is sextile Neptune on Jan. 19 and is conjunct Pluto Jan 21, Mars is conjunct Jupiter on Jan. 6 and is sextile Pluto on Jan. 8, Jupiter is sextile Pluto between Jan. 8 and Jan. 20, Venus enters Aquarius Jan 18 (through Feb. 10).
The Eclipse of August 21, 2017 and its opposite Eclipse Feb. 15, 2018 (conjunct the U.S. Moon)
♦
♦
Humpty Dumpty and The Dismemberment of America:
The old nursery rhyme that "All the King's horses and all the King's men couldn't put Humpty together again" comes to mind as we watch our government and its multiple institutional frameworks descend into chaos. Mad King Trump has dismantled or neglected to staff positions in his cabinet departments. These departments that were set up to insure the health and safety of our population are de-regulating. His federal judicial appointments are loaded with people either unqualified for the positions or famous for favoring corporations over the people-at-large. Clean air, clean water, a free internet, public education, public health, are all threatened casualties.
The Republican legislature, with their tax-cutting-for-the-rich legislation, has been successfully working to bust the budget and plunge us into bankruptcy by releasing the super-rich from their tax obligations in favor of ruining the economic lives of the majority of the populace. Medicaid, Medicare and Social Security, CHIP (the fund set up to give health insurance to poor children) bridges, highways, are all are at risk of losing funding under the so-called "tax reform" legislation. An article was posted for Buzzflash at Truthout Dec. 12th, 2017 by John Geyman, M.D. entitled "The Impending Destruction of Medicaid by Republican Tax Cuts". He reports: "Most Americans do not understand that Medicaid is not only the mainstay of U.S. health care, but the major access to care for tens of millions of uninsured, disabled, poor, and increasingly, middle class working people above the poverty line who cannot afford necessary care. A recent article by Phil Galewitz in Kaiser Health News describes the reach of the program which now serves as 'the backstop for American's scattershot health care system.' As the largest health care program (I74 million compared to Medicare's 55 million), Medicaid covers more than one in five Americans, with about one in four being on Medicaid at some point over the course of a year." This so-called tax cut bill, with over a one trillion deficit created, will force the government to cut Medicaid, Medicare, and eventually Social Security as these giant deficits grow. I hope all those people who voted for Donald Trump and many Republican legislators are ready for their grandparents to be forced out of their nursing homes.
In all fairness, the U.S. has been going downhill for many years before the 2016 election in terms of support for the public "commons". Bridges and highways all over the nation are collapsing or in poor condition. Lack of funding for public education, health care, environmental safety, have all been eroding from many years under the "watch" of many administrations.
Trump has destroyed relations with most of our traditional allies in favor of nations run by dictators, the most favored one being Russia. By announcing he is moving the U.S. embassy in Israel from Tel Aviv to Jerusalem, he has inflamed the Palestinians and Arab nations throughout the region. He is "ramping up" hatred toward Iran. Many are of the opinion that this decision is marching us toward war with this nation. At this point in time, we can say goodbye to the so-called "peace process". All of this will likely inflame and empower more terrorists. The decision will also likely erode the power and influence of the U.S. in the Middle East and is consistent with Trump's policies that have downgraded any semblance of respect for America around the world.
This president spends his time "ruling by decree" and launching personal attacks on both his friends and enemies on Twitter. The irony is that his "base" voted for him because they thought he would bring justice and opportunity to them since many previous administrations seemed to be "deaf" to their concerns. The Democrats, who used to be the more "populist" party abandoned them for the elites of Wall Street. Now, people are waking up to the fact that quite the reverse is true. He is favoring the billionaire elites with tax breaks and removing "safety nets" from the very people who got him elected. One really good program he discussed early last year was an "apprentice" program to train young people for the current and future job markets, similar to the successful one launched in Germany. This has yet to take place.
The president's popularity is seriously eroding throughout the nation and a recent Harvard poll said that 65% of Millennials want the Democrats back in Congress. Adding to this, Mueller's investigations will continue to implicate Trump in his associations with Russia's influencing the 2016 election and, as I discussed many newsletters ago, will reveal his financial deals for many years with Russian oligarchs. The documents he requested from Deutsche Bank are connecting the dots to these deals. Interestingly, this bank is the last financial institution to lend Trump money since no American bank would. He and those closest to him are now contesting Mueller's credibility, even though Mueller is considered by most people in the government to have the most credibility.
Eclipsed!
This month's Lunar Eclipse is conjunct Trump's Pluto (crisis) and the Solar eclipse coming up Feb. 15th is conjunct Trump's part of fortune, opposite his Mars, and on his descendant, all showing a loss of confidence and a growing threat to whatever popularity he has left. Interestingly, the Lunar Eclipse is also opposite House Majority Leader Paul Ryan's natal Sun. Ryan recently announced he will "retire" in 2018. The loss in the Alabama senatorial election of Trump-endorsed Roy Moore is a very early indication that a trend favoring the extreme "right" may be slowing down, but I think it will take a few years more of the dominance of giant corporations who finance elections before the tide will reverse in the 2020s. The Mars transiting Scorpio has been forming a series of destabilizing aspects to Trump's planets. The dismantling of America may bring about the dismantling of the president and his standing with voters. In spite of all this, I don't think the president will be impeached.
The Economy:
This month, I think there will be a tendency to sell stocks and take profits since Jupiter, and Mars are sextile Pluto the first week. This will bring on a minor "correction". Energy stocks will continue to rise this month. Gold may continue its recent rise. At the same time, there may be a rush to buy stocks outside of the U.S., both in Europe and Asia. Interestingly, in December, it was announced that the stock market move was 3 ½ percent greater than the growth of the real economy pointing to the many contradictory trends at work right now. There should have been a significant "correction" in December, but the tax cuts for corporations and billionaires fueled a different trend that will likely continue the bull market trend until it runs out in 2019. Having postponed this cyclical correction will make the next one even bigger.
With Mars and Jupiter in Scorpio, the area of cyber security will flourish including the few companies that specialize in this sector. The New Moon on January 2nd is trine Neptune that increases gains in the entertainment industries, liquor, and drugs. It also points to rising prices in oil and gas prices, due to the extremely cold winter in the U.S. This is temporary. Over the long term, the nations whose economies depend on oil and gas are being threatened by two things: the American glut produced by shale industries and the emergence of green energy technology which, I believe, will take off in the 2020s, ending the age of fossil fuels. The recent acquisition of Disney of 20th Century Fox is creating another giant monopoly, demonstrating that the anti-trust laws are simply being "put aside." Since Neptune is connected with medical sectors, this aspect could accompany the announcement of a new medical breakthrough.
The rise of Bitcoin, along with its extreme fluctuations and trading on future exchanges, is the "talk" of Wall Street. I think that the end of this month into February, we will see it move even higher. Blockchain technology (also referred to as "crypto-currency") is the wave of the future and I have seen the term "Fed coin" appear on the Financial Channel (CNBC) for the first time. This lends credence to my forecast that this will lead us into a global blockchain currency. I do not think we understand the profound consequences of this. We will find out.
There are two "economies". There is the one that works extremely well for the 1% and reasonably well for the top 20% of the population and then there is all the rest. At present, there are about 61,000 homeless people living in New York City. It was reported recently that there are about 25,000 people living in tents and shacks in the streets of Los Angeles and at least that many in the streets of San Francisco, and in Portland, Oregon. This trend is growing in cities throughout the nation. The opioiod epidemic (created by the pharmaceutical corporations) has grown to monumental proportions taking millions of lives a year. The Federal Reserve officially reports we have about 4% unemployment, but millions of people are not being counted and, as far as they are concerned, don't exist. Millions more are living with relatives, work at part time minimum wage jobs or have never been able to re-enter the job market. The U.S. has the largest pay gap between top management and workers in history and in the world. In the Great Depression of the 1930s, this was visible and reported. If there is one single comprehensive "special" on television covering the "homeless" story, I have not seen it.
The transit of Saturn in Capricorn through Dec. of 2020 will eventually bring our nation to the verge of bankruptcy. In December 2017, this nation's debt was over 106% of GDP. Without a functioning government that is well staffed, follows the rule of law, and contains a minimum of corruption, there is nothing to hold us together. With so many people descending into poverty, a crumbling infrastructure, and a defunding of public health, we will see the effects of diseases spreading, roads crumbling, and crime and drug addiction increasing. What the privileged must realize is that this eventually affects all of us. Maybe, just maybe, some of the wealthiest and most powerful will step up to the plate to reverse this trend and really bring about substantial change. On an optimistic note, America has shown a remarkable ability to reinvent itself, innovate, and create new entrepreneurs. A new and renewed nation will emerge in the 2020s.
Women and Sexual Harassment:
The transit of Jupiter in Scorpio (through Nov. 2018) will likely expand the number of men accused of sexual assault, harassment, or exploitation in the workplace over a period of many years. This has always been a factor in human civilization through the ages, but, for the first time, is being respected and acknowledged and I am proud that these revelations are happening here in America. Women have been the most exploited and enslaved minority in all of human history. It has taken us a long time to get to this point and I think these revelations, although painful, are a healthy wake-up call. In recent years, more women have been rising to positions of power and influence and this is a healthy trend that will benefit everyone.
Nations in Turmoil:
Syria, Afghanistan, Yemen, and Iran are, unfortunately, headed toward more turmoil and civil conflict. Venezuela has few, if any, allies and are still under the control of a dictator. Profound changes are still at work in Saudi Arabia and their new leadership will be tried and tested. These oil- dependent nations are doomed if they do not invest in technology and 21st Century economic trends. Climate change is so severe in the Middle East that it is the "elephant in the room" as their rivers are drying up and temperatures are rising. The transit of Saturn in Capricorn will force these nations to face these realities.
There will be enormous economic and political pressures emerging in Russia (whose economy is dependent upon oil) and a re-activation of conflicts in the nations of Eastern Europe not seen since the 1990s.
Science & Technology:
Posted on DailyMail.com, Dec. 13, 2017 is an article entitled "Laser-driven fusion that produces absolutely clean energy could be possible within decades." It reports: "The latest approach would fuse hydrogen and boron using powerful bursts of lasers – and could do away with the need for radioactive fuel or its toxic waste." It would be worth your effort to read the entire article as it goes into detail about how centers in the U.S. France, Germany are merging their research in developing the "Holy Grail" of energy production that was once considered too "far away" to be considered seriously. I have written about this extensively in our new book and am closely following the progress in this field to be shared in this newsletter.
Recently, a super robot challenged the robot who had beat the leading human in a chess tournament. The super robot won by creating moves in the game that had never been seen before and it is thought that it demonstrated the machine's ability to "think" creatively. The Brave New World is upon us!
Weather & Mother Nature:
As I forecasted in previous newsletters, the transit of Jupiter in Scorpio and this month's Mars in Scorpio points to weather that will likely continue to be cold, snowy, and rather dreary in the northern part of the nation and on the east coast. Presently, we are in a short-term Maunder minimum which is a time when there are fewer storms on the sun resulting in cooler temperatures. The Thomas Fire in California (in Santa Barbara and Ventura counties) is now the largest in the state's history, having burned over 273,400 acres destroying hundreds of homes and thousands of structures. I am predicting that this year the number and severity of earthquakes and volcanic eruptions will likely increase, especially in the period from March through May. I will discuss this in greater detail on future newsletters.
Final Thoughts:
As so many harsh realities are coming to the surface economically, socially, and politically, there is a tendency to fall victim to a response called "cognitive dissonance". Many people simulate the monkey sculpture – see no evil, hear no evil. Many others who are aware of the facts simply do not have a clue about what to do about it all and are, in all honesty, just concerned about holding onto their jobs, supporting their families, and dealing with all their highly localized conflicts and issues. Democratically elected government is supposed to act in the interests of the citizens and is instead, acting in the interests of its donors. Severe fires in California after the severe hurricanes on the U.S. east coast point to the consequences of climate change, yet many people refuse to move into safer zones or have the will to join ecological movements designed to change the way we live or clean up the planet. Behind this is a general breakdown in trust of our institutions, across the board, that does not bode well for the cohesiveness or prosperity of any country.
Currently, human nature is at odds with nature. Yet, we need to acknowledge that we all emerged together from a distant past to produce the miracle of life here on earth. Somewhere along the historic pathway to our development, we detached from nature; instead, seeing everything on the planet as a commodity to be used and exploited, including each other. The consequence of this choice is playing out in our lives today.
We are at the threshold of a great "shift" in human understanding of the very meaning of our existence taking us beyond a cold, mechanistic/materialistic landscape, but the choice needs to be made. Will we choose a living Hell or a Paradise on earth? That is the question.
Linda
Linda Schurman
.
.
"We are apt to shut our eyes against a painful truth... For my part, I am willing to know the whole truth; to know the worst; and to provide for it." .....Patrick Henry
.
---
/
Book Recommendation:
"Love Never Dies" by Jane de Forest
There is something miraculous about really knowing that this life we are living now is part of a greater, eternal, cosmic expression. When we die to this "format", we may move to another existence as our core spirituality expands to "higher" levels of consciousness. The fuel that makes it all possible is love. Jane de Forest is a medium sharing her experiences with those "departed" and affirms that we are eternally connected to each other. She is also an artist who creates drawings of the souls who are speaking through her, sending messages of hope to those who are still here. This book is a consolation and revelation to all who would read it.
Linda
Linda Schurman
---
P
Linda Lane my publisher, and me.
---
.
.
|
_______
If you would like to have a session with Linda, please contact her by email at soothesayer@usa.net
or call her at (607) 273-1312.
_______
.
♦♦♦♦♦♦♦♦♦♦♦♦.
♦♦
♦♦
♦♦♦♦♦♦♦♦♦♦♦♦.
♦♦
♦♦♦♦♦♦♦♦♦♦♦♦.
♦♦
♦♦♦♦♦♦♦♦♦♦♦♦.
♦♦
♦♦♦♦♦♦♦♦♦♦♦♦.
♦♦
♦♦
♦♦
♦♦♦♦♦♦♦♦♦♦♦♦.
♦♦
♦
♦♦
♦
♦♦
♦♦
Press Release...
Click here to buy
What Next?
A Survival Guide to the
21st Century
Click here to buy
_______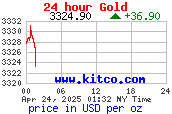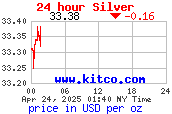 "One hundred thousand lemmings can't be wrong."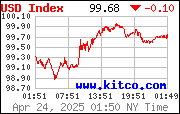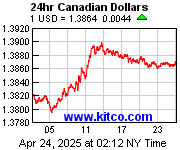 (How much CAD to buy 1 USD)
Quotes are for information only and delayed by at least 20 minutes.
following are six links that, over time, offer excellent insights into the financial crises we need to understand